9/14/2018 2:44:53 PM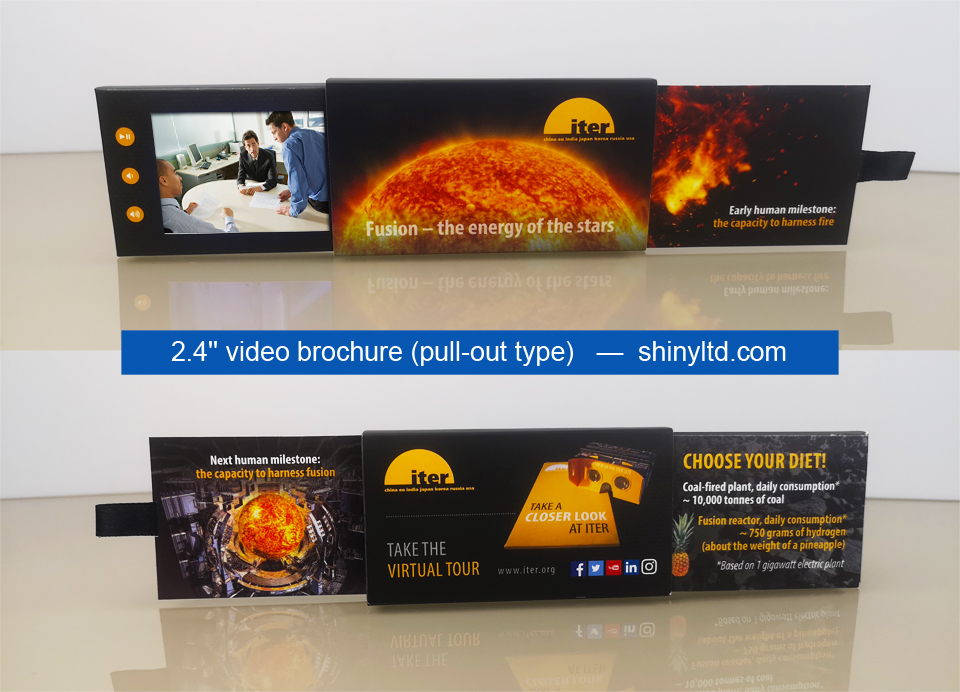 2.4'' video brochure (pull-out type) SHINY video pulling business card
How to make your business card looks different from others? Yes, we are here to help.
Combining with printing, your information will come to life via a small LCD screen.
The printing would be designed around the client's specific needs and objectives.
2.4''video business card
Innovative 2.4'' LCD Video Business Card with Pull-Out Name Card & Sleeve. Card size 96x58x11mm, 2.4'' TFT LCD color screen 320 x 240 pixels, 128Mb flash memory, 450mAh lithium battery, 1 x mini USB port, magnetic switch, CMYK printing, matte/glossy lamination. Small order is accepted. Shipping in 7 working days!
Selling Points
● Autoplay videos when pull out the business card.
● Inserted 2.4'' TFT screen display with 320*240 pixels.
● Portable design with full color print, easy to keep in pockets.
● Leave impression on your colleagues, clients, partners, friends, etc.
HD video brochure 2.4 inch 4.3 inch 5 inch 7 inch 10 inch LCD video in brochure from China.
https://shinyltd.com/video-program/video-brochure/
---
Add a Comment.